Relai is a new bitcoin investment app based in Switzerland. In this Relai review, you will learn what the app does, how it works, and whether you should use it or not.
How Does Relai Work?
Relai is a "Made in Switzerland" smartphone app that enables anyone in Europe to buy bitcoin without ID verification within minutes.
To get started, download the Android or iOS app and install it on your phone. You do not need to register an account or go through a KYC process. That means that you can start using the app immediately.
To buy bitcoin, you type in the amount of BTC you want to buy, confirm the transaction and then make a bank transfer to relai to complete the transaction.
Additionally, you can dollar-cost average bitcoin by setting up recurring weekly or monthly bitcoin investments using a standing order from your bank.
Buying Bitcoin Using Relai
To buy bitcoin, follow these steps.
Tap "Buy Bitcoin."
Choose the amount you want to purchase.
Select a frequency. For instance, choose whether you want to buy BTC in once, monthly, or weekly.
Press "Next" and type in your IBAN number from where you will send money.
Tap "Next." You will see a screen with the payment details. Send the exact amount of funds to these details. You will receive your bitcoin once your bank transfers the money.
Selling Bitcoin Using Relai
If you want to sell bitcoin, you will take the steps below.
Open the app and tap "Sell Bitcoin."
Select the amount of bitcoin you want to sell.
Press "Next."
Enter the IBAN number where you want to get your money and additonal information on your bank account and wait for the funds to hit your account. This could take one to two days.
You can transfer bitcoin from another wallet to sell. Alternatively, you can sell the bitcoin you have bought from the app.
Relai Features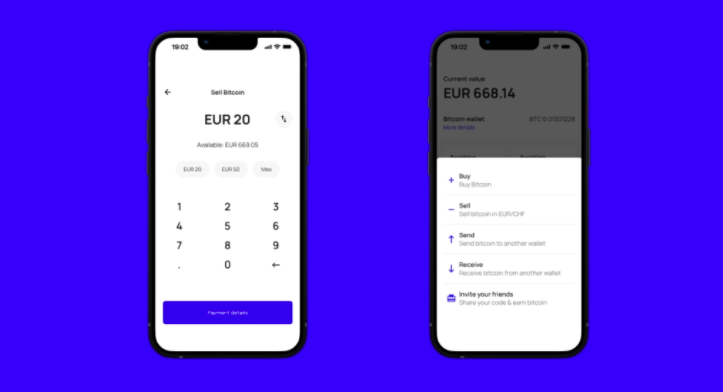 In this section of the Relai review, we will look at the features the app offers.
Supported Countries
Anyone in Europe can use the Relai app.
However, users cannot utilise bank accounts registered in the following countries with KYC/AML requirements:
Russia
Belarus
Bosnia and Herzegovina
Ireland
Ukraine
Republic of Cyprus
Malta
Kosovo
Faroe Islands
Monaco
Relai Fees
Relai charges an all-inclusive 2.5 percent fee on each buy and sell transaction. The charge is all-inclusive because it covers the brokerage, service, and network fees. Moreover, it covers the spread.
However, if you use a referral code, you will receive a 0.5% fee reduction. Additionally, if you set up a bitcoin savings plan, you will receive 0.5 percent fee reduction, and if the amount if €100 or more, you receive another reduction of 0.5 percent. Therefore, you can save €100 in bitcoin every month with only a 1 percent fee.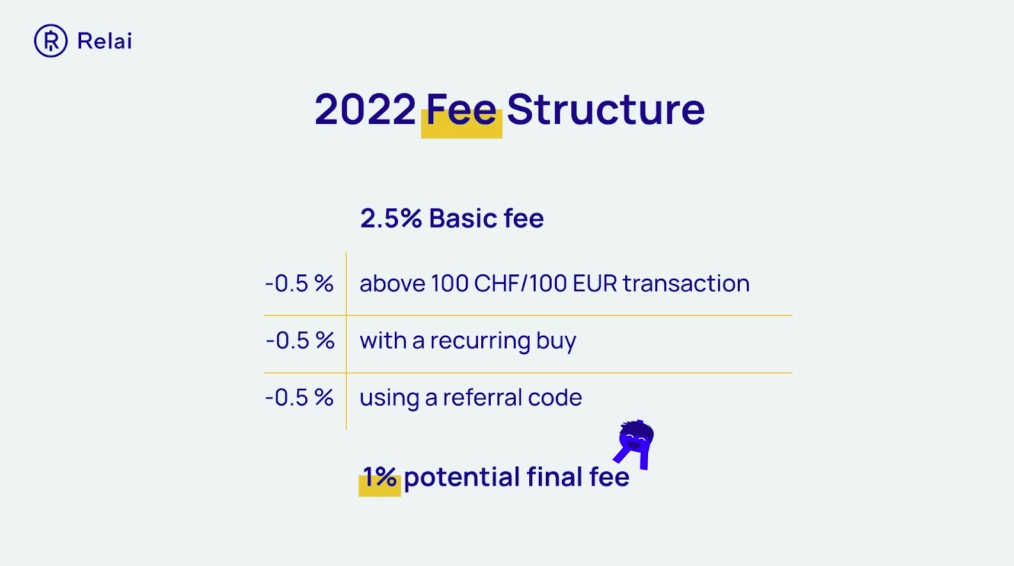 Withdrawing, receiving, sending, and depositing bitcoin on the app is free. Nevertheless, you will pay Bitcoin network fees.
When you buy bitcoin, Relai's partner broker, Bity, takes the exchange rate when they receive your payment. Conversely, the exchange rate is taken the moment you sell BTC.
Accepted Currencies
Relai accepts Euro and CHF. But if you are in the UK, for example, and your banking app (such as Revolut) also has euro accounts, you can still use Relai.
Limits
The minimum investment you can make on this app is about £8. Furthermore, the limit is about £800 (€1,000) per day and approximately £82,000 per year. These limits are for buy and sell transactions.
Keep in mind that your first purchase should be less than £82 (€100). Also, the daily limit is "valid within 24 hours and not per calendar day."
Security
The app offers a non-custodial wallet. That means that you are in control of your private keys and coins. The keys are stored and encrypted on your mobile phone's local storage. This guarantees users that their keys are secure as long as they back up the seed phrases and keep their phones safe.
On the other hand, your coins are on the bitcoin blockchain, which is immutable and highly secure.
Furthermore, Relai operates like a bitcoin ATM. As a result, users do not need to fulfil KYC and AML procedures. However, the platform has put in place transaction limits, and it ensures that the person making the payment is the same person getting the bitcoin.
Is Relai a Good App?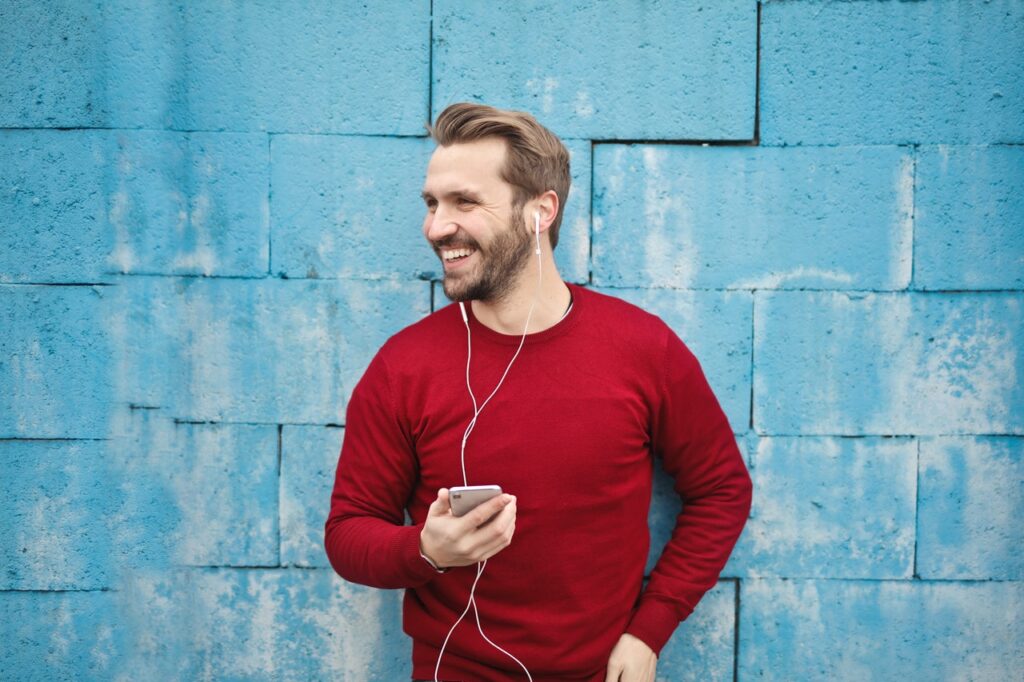 Yes.

We are fans!
Relai is an easy-to-use auto-investing app for those who are brave enough to venture into the world of bitcoin.
Pros:
You do not have to register or provide any personal information.
The Relai wallet is non-custodial (which means only you have control over your bitcoin).
Allows you to join a referral program to earn bitcoin.
You can dollar-cost average bitcoin.
Cons:
Currently only supports one payment method.
Relai only accepts EUR and CHF.
Are you interested in increasing your investment knowledge? Check out our list of the best investment books.