This Coinfinity review will explore the products and services offered by Austria's oldest bitcoin broker and provide our opinion on whether or not you should consider using them.
What is Coinfinity?
Coinfinity is an Austrian-based bitcoin broker founded in April 2014, by Max Tertinegg (the company's current CEO) and Stefan Kliment. It's headquartered in Graz and enables users to seamlessly buy and sell bitcoin online. The broker also provides a dedicated premium brokerage service for large investors and a hardware wallet – called Card Wallet – for secure bitcoin storage.
Coinfinity users can also purchase bitcoin from a physical store using bitcoin vouchers called Bitcoinbon or at Bitcoin ATMs provided by its subsidiary, Kurant. The Bitcoin ATM provider operates about 220 ATMs in Austria, Germany, Spain, and Greece. 
What Does Coinfinity Offer?
With a focus on the German-speaking markets, Coinfinity provides the following product offerings:
Online Bitcoin Portal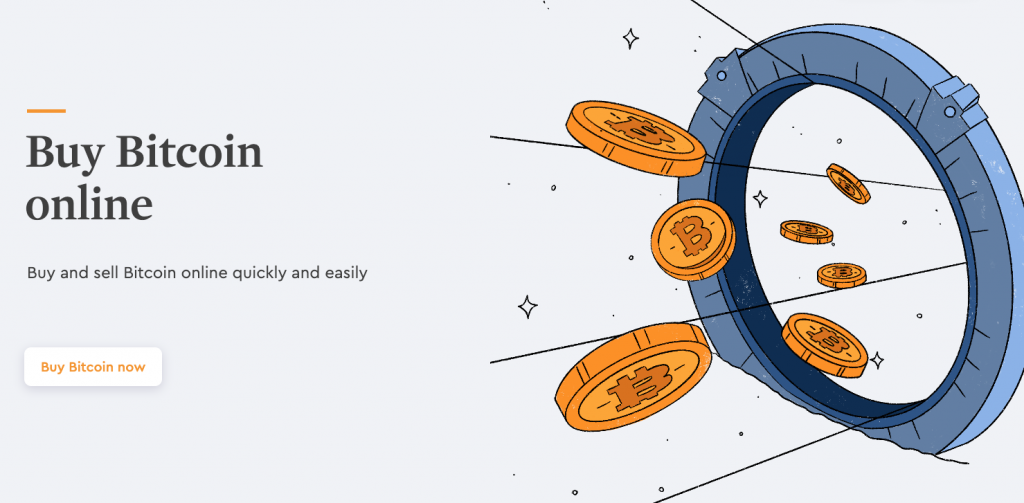 The Coinfinity Bitcoin Portal enables customers to buy and sell BTC 24/7. To access this service, simply register an account on the Coinfinity website and verify your identity. Once the crypto broker approves your details, you can trade bitcoin anytime.
Online payment methods include a SEPA bank transfer and a SOFORT transfer. If you pay through a SOFORT transfer, you'll receive your BTC usually within less than an hour. However, SEPA transfer orders typically take up to a day to fulfill.
Coinfinity also enables users to set up a Bitcoin savings plan using a recurring bank transfer to empower users to regularly save in BTC.
Bitcoin ATMs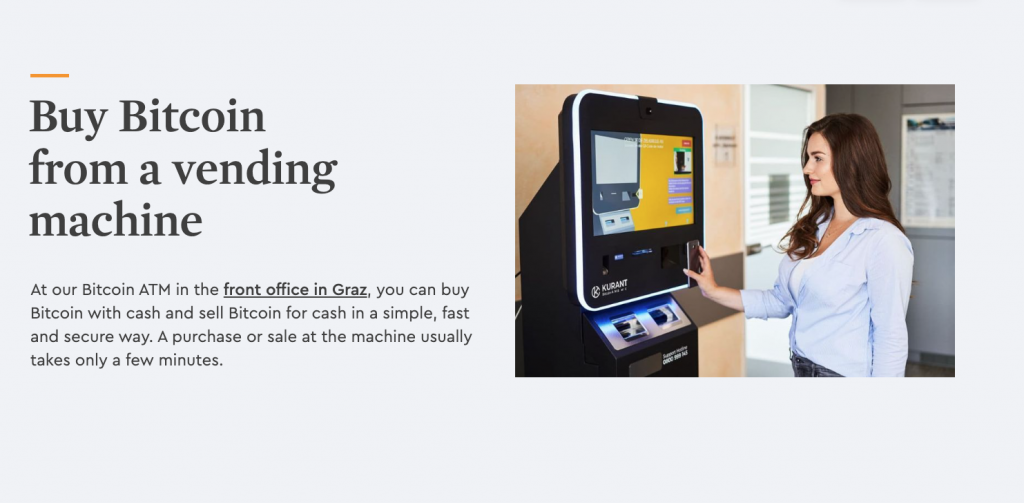 If you want to buy bitcoin through a somewhat familiar method, you can use a Bitcoin ATM provided by Kurant, a Coinfinity subsidiary established in 2017. The Kurant Bitcoin ATMs are easy to use. All you have to do is deposit cash, and you'll receive BTC within ten minutes. You can also use the ATM to sell bitcoin.
The buy limit without verification is up to € 250, and the minimum amount of bitcoin you can purchase or sell via a Kurant ATM is 5 EUR. Transactions above € 250 require photo ID verification.
The Bitcoin ATMs are located in 12 MediaMarkt stores, post offices in Bregenz, Innsbruck, Salzburg, Villach and Wien Fleischmarkt, and Arbo locations in Donaustadt, Brünner Straße, Wien West, and Triester Straße.
Bitcoin Vouchers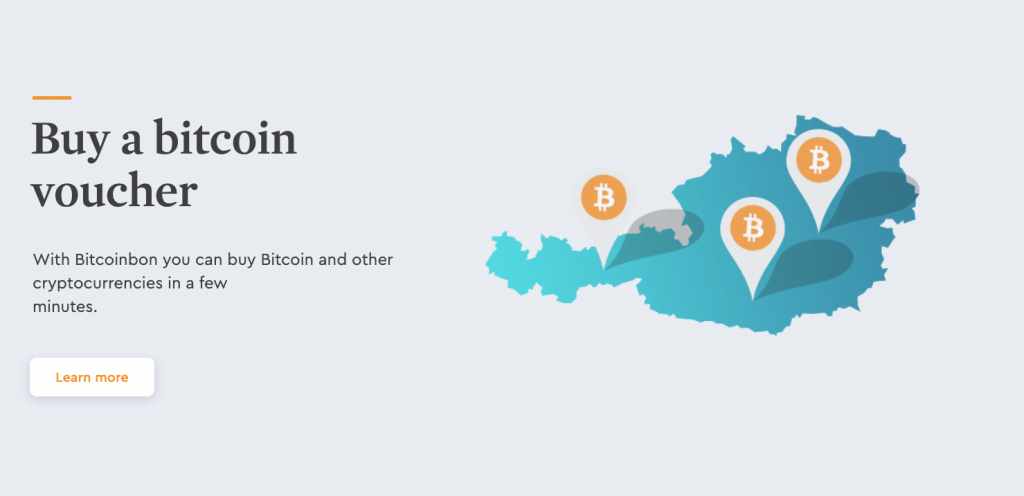 Coinfinity allows users to buy bitcoin with cash from a physical store using Bitcoinbon vouchers. These vouchers are available in more than 4,000 gas stations, newsagents, and retailers in Austria and are redeemable on the Bitcoinbon website. Once you redeem your voucher, you will receive BTC in your crypto wallet. Bitcoinbon vouchers are available in 50, 100, 150, and 250 EUR denominations.
Premium Bitcoin Brokerage Service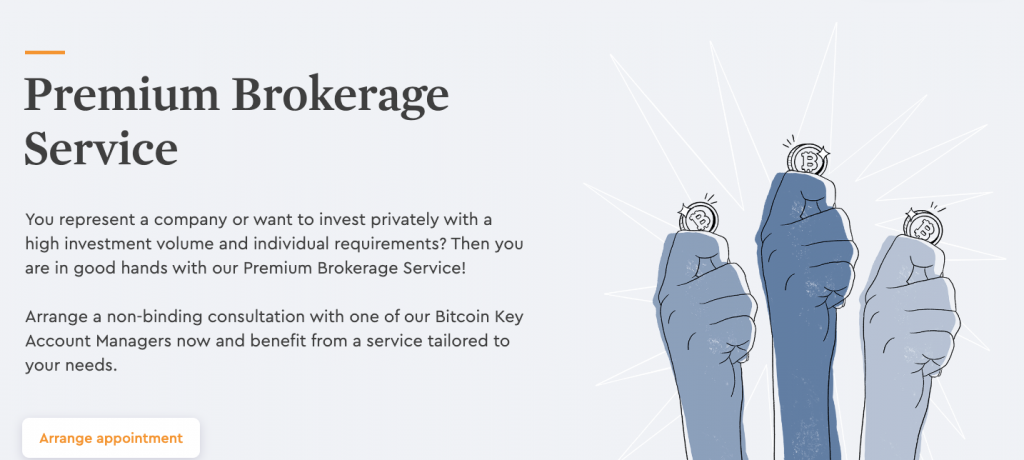 The premium bitcoin brokerage service caters to institutional investors and high-net-worth individuals who want to buy or sell BTC worth € 100,000 and above. An account manager is assigned to customers that want this service. They assist investors with the registration and verification process. The account manager also recommends suitable storage options. Coinfinity discounts the service fees for clients using this service and tailors the package based on the needs and requirements of clients.
Card Wallet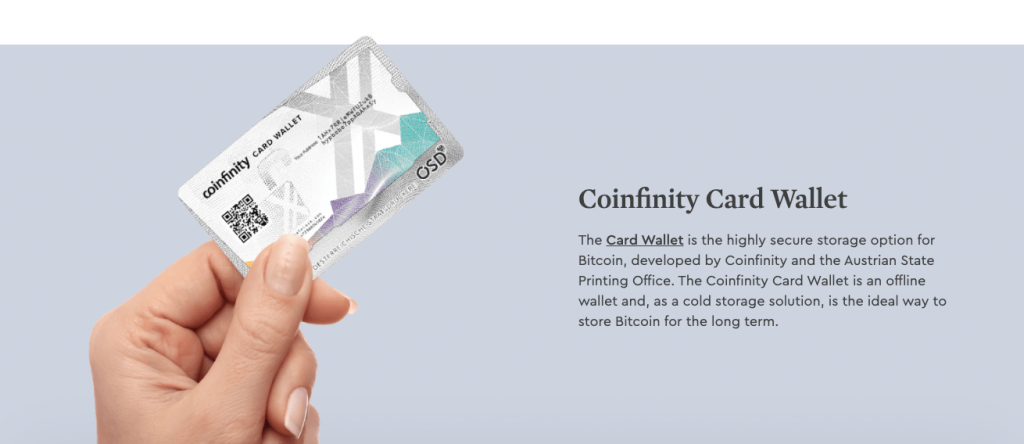 Coinfinity's Card Wallet is a cold wallet for storing BTC. Since it is offline, it keeps digital assets safe from online attacks. The crypto brokerage firm has created this product in partnership with the Austrian State Printing House, a company that makes forgery-proof documents. You can buy the bitcoin wallets for € 39,90 each. Coinfinity also offers a special edition card wallet published by Bullybursti GmbH, an electronic piggy bank based in Austria.
The wallet is essentially a card that looks like a debit card. The wallet's address and the private key — secret seed phrase — are printed on the card. However, the private key comes safely sealed for security purposes. Secure entropy technology is used to randomly generate private keys.
Coinfinity Fees
Online bitcoin buyers pay a 1.5% service fee to Coinfinity plus mining fees — the cost bitcoin users pay to incentivize miners to confirm their transactions. Coinfinity indicates the fee clearly before each purchase on the Bitcoin Portal.
The cost of using Bitcoinbon is between 8% and 10%. Coinfinity includes this fee in the BTC market price at the time of redeeming the bitcoin into the buyer's wallet.
When you use a Kurant ATM, you'll pay a 6% fee for each buy and sell transaction.
What Are Customers Saying?  
Coinfinity has an impressive 4.4 rating on Google, which suggests a high level of customer satisfaction.
the bitcoin broker has a 4.4 rating on Google. 
Reviewers describe Coinfinity as professional, warm, and friendly. They say the fees are "good," customer support agents respond promptly, and that selling and buying bitcoin is fast. Some reviewers have also said they were helped to understand what bitcoin is.
Is Coinfinity Legit?
Yes, Coinfinity is a legitimate company registered in Austria with a physical office in Graz where customers can walk in to learn more about bitcoin and can buy their first coins with the help of a customer service representative.
You can also call the company's customer service hotline, where you will be able to talk to an experienced advisor.
Moreover, all of the company's team is listed on the website, and you can reach them via email or their social media profiles, which adds to the company's already high level of transparency.
The Verdict
If you are looking for a bitcoin broker in Europe with a strong focus on customer satisfaction, Coinfinity might be the right choice for you.
The company allows you to seamlessly and securely buy and sell bitcoin online while providing exceptional customer service.