Digital assets are an exciting asset class for people across the globe to invest in. In this guide, you will learn how to invest in digital assets in the UK.
What Are Digital Assets?
A digital asset is an asset that is digitally represented on a blockchain. The term digital asset is typically interchanged with the term cryptocurrency or cryptoasset and describes anything from the digital currency bitcoin to tokenized securities.
Putting your money in digital assets can yield high returns or it can lead to massive losses.
But remember: before investing in digital assets, you should conduct thorough research to avoid scams and ultra high-risks investments!
How to Invest in Digital Assets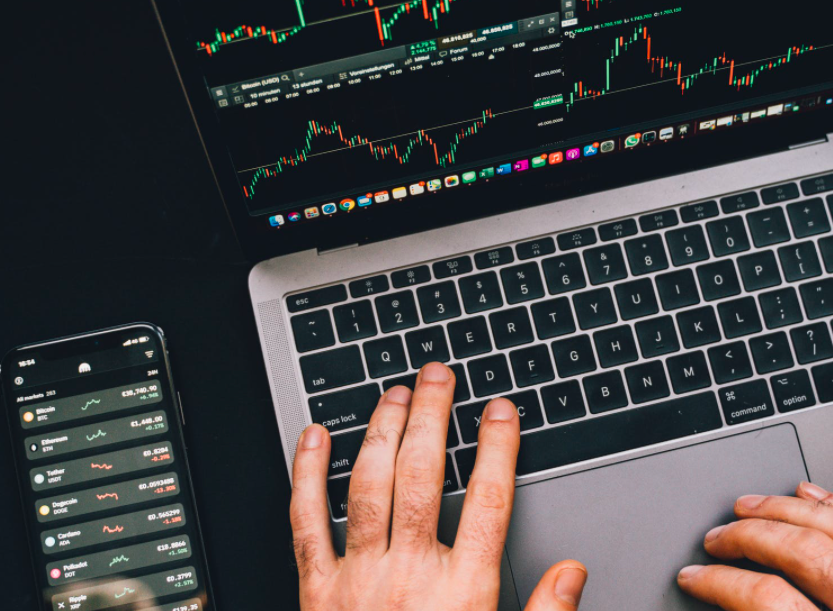 There are various crypto investment options, ranging from beginner-friendly to highly advanced. Here are some of the ways that you can invest in crypto.
How to Buy Crypto
Buying crypto is one of the most common methods of investing in digital assets. According to Coinmarketcap, there are more than 7,000 cryptocurrencies in existence. That offers more variety to potential investors. However, ensure that you only invest in cryptocurrencies that are backed by a promising project.
Below are the steps you should follow when buying crypto.
Research the cryptocurrency you want to buy.
After making your decision, sign up for an account with a crypto exchange in the UK. Confirm beforehand that the exchange supports the coin you want to buy.
Deposit funds in your account. Alternatively, you can buy crypto directly via the payment methods the exchange supports.
Use the instant buy option to obtain the cryptocurrency of your choice.
After making the payment, you should receive your coins in the exchange's wallet.
Next, transfer them to a different wallet or leave them in the exchange wallet.
Fortunately, there are many platforms you can choose from to buy bitcoin online, even if you only have a small amount of money.
How to Invest in Exchange-Traded Crypto Investment Products
Some investors may find it more comfortable to invest in exchange-traded cryptocurrency investment products, like exchange-traded funds (ETFs) and index certificates that are backed by digital assets, like bitcoin.
To invest in a bitcoin tracker, you have to buy shares in an exchange-traded tracker holding bitcoin. These trade on stock exchanges across Europe, just like stocks and ETFs. An example of a bitcoin tracker would be the Iconic Funds Bitcoin ETP.
What's more, there are ETFs that invest in companies that are involved in blockchain technology, like the Invesco Elwood Global Blockchain UCITS ETF.
When you invest in a bitcoin tracker, you will not have to buy and hold BTC. As a result, you will not deal with the complexity of buying and storing crypto.
Use these steps when investing in cryptocurrency funds in the UK:
Perform thorough research of bitcoin trackers and other regulated crypto investment vehicles.
Once you are ready to invest, open an account with a financial service company that provides access to crypto products.
Deposit money into your account.
Choose the tracker or certificate you want to invest in.
Execute the purchase order.
How to Buy Bitcoin Futures and Options
Bitcoin futures and options are another digital asset investment option. They work just like traditional futures and options.
Futures contracts are agreements between two parties to sell or purchase a financial product at a specified time and price in the future.
Options provide a buyer with the right to purchase a financial product at a fixed price. Nevertheless, the buyer is under no obligation to make the purchase. But if the buyer obtains the product, they have to sell it.
Bitcoin futures and options work the same way. When you invest in bitcoin futures and options, you are speculating on the future price of BTC. In addition, you will not have to hold the cryptocurrency.
To invest in either bitcoin futures or options, follow these steps:
Find out everything you need to know about bitcoin futures and options. If you do not have trading experience, learn how to trade these financial products.
Next, create an account with a crypto exchange in the UK that offers bitcoin futures or options trading. For instance, Kraken provides bitcoin futures trading, while Deribit offers bitcoin options trading.
Deposit money into your account.
Choose the futures or options contract you want to trade. Note that there are a variety of crypto futures. That means that you can also buy an ethereum, litecoin, or ripple futures contract if the exchange supports it.
Execute your first order and start trading.
As with any other investment, digital asset investments carry risk. Most cryptocurrencies fluctuate violently in price and catching the highs and lows is next to impossible. And buying the hottest new crypto that's trending on social media is more akin to cryptocurrency betting than investing.
Therefore, most crypto experts advise newbies to buy and hold only digital assets that they believe will perform well in the long run.
If crypto is not for you and you prefer something less risky, learn how to invest in gold here.