You may have heard of the #BankBlack Movement, a campaign that seeks to boost the economic power of black people and reduce the racial wealth gap. Although it started in the US, the Bank Black Movement resonates with black communities across the globe, including the UK.
In this article, you will learn about the #BankBlack Movement and discover the top five black-owned banks in the UK.
What is a "Black Bank"?
A common mistake that people make is to think that a black bank is one with a black CEO. However, that is not the case
According to Daniel Lister, the CEO of My Black Market, a black bank is one that supports the black community. Therefore, a bank could have white owners but be a black bank because it supports black communities.
In the United States, the definition of a black-owned bank is different. Across the pond, black-owned banks are defined as Minority Depository Institutions (MDIs) with either a concentration of ownership or a concentration of board membership and customers among African-Americans or Caribbean Americans.
Black-Owned Banks: The Bank Black Movement
When rapper and activist Killer Mike asked African Americans to move their funds to black-owned banks in July 2016, #bankblack started trending on Twitter, creating the Bank Black Movement.
"We do not have to burn our city down. But […] you can go to your bank tomorrow, and you can say, until you as a corporation start to speak on our behalf, I want all my money, and I'm taking it to Citizens Trust."

Killer Mike
Citizens Trust is an Atlanta-based black-owned bank. As a result, the bank and several other black-owned institutions across the US received many new customers and millions in deposits.
The activist made the statement after the police shot dead two African American men.
Why Should You Bank Black?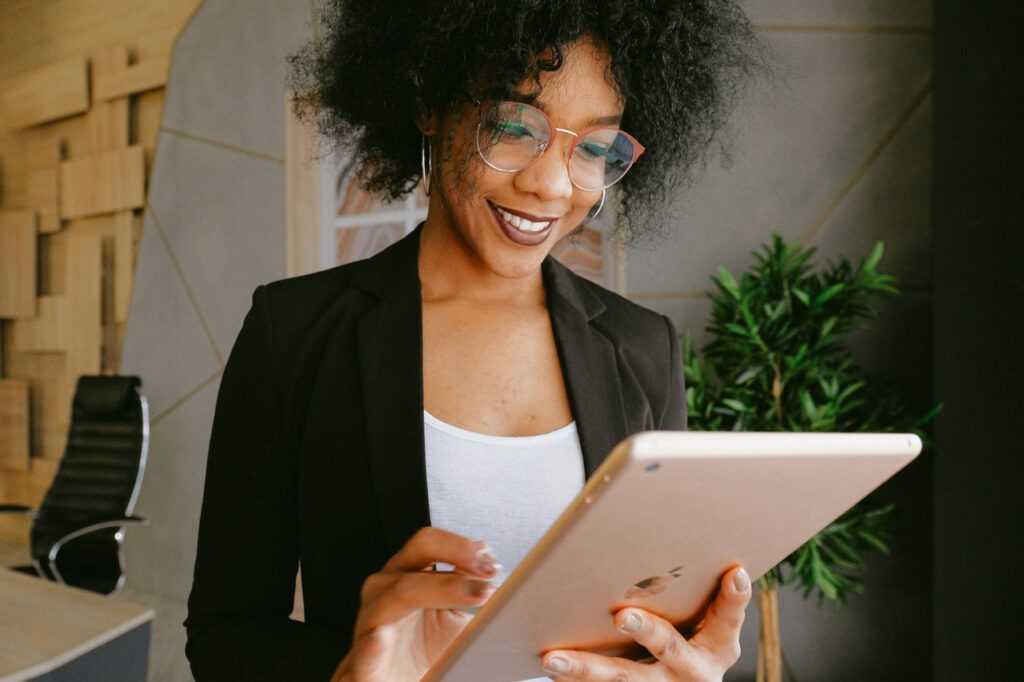 The concept behind "banking black" is to deposit funds in black-owned banks that lend to black people and black-owned businesses. As a result, black communities benefit from financial empowerment.
According to a report by the Department for Communities and Local Government in the UK, there is a racial disparity when it comes to financial access. For instance, black entrepreneurs find it hard to get loans because of credit unworthiness, lack of collateral, and poor financial records. Moreover, business owners, especially women, are disadvantaged when accessing finance because of cultural and language barriers.
Black Africans and Black Caribbeans form part of the ethnic minority groups in the UK. Although the report denies that racial discrimination is not the reason for the disparity, it admits that the country is losing a lot from the untapped economic potential that these groups could bring.
For example, the National Audit Office estimates that the country loses over £8 billion yearly from the untapped economic talents of the ethnic minority population.
Interestingly, a Cambridge University study revealed that banks are more likely to deny black victims of fraud a refund compared to white customers. The study paints a different picture from the aforementioned report, indicating that racial discrimination is taking place in banks.
To avoid these challenges, black people in the UK could benefit more by moving from popular white-owned banks to black-owned banks.
For instance, black-owned banks could use less strict rules when granting loans to black business owners that are keen to make a better life for themselves in the UK.
Black-Owned Banks in the UK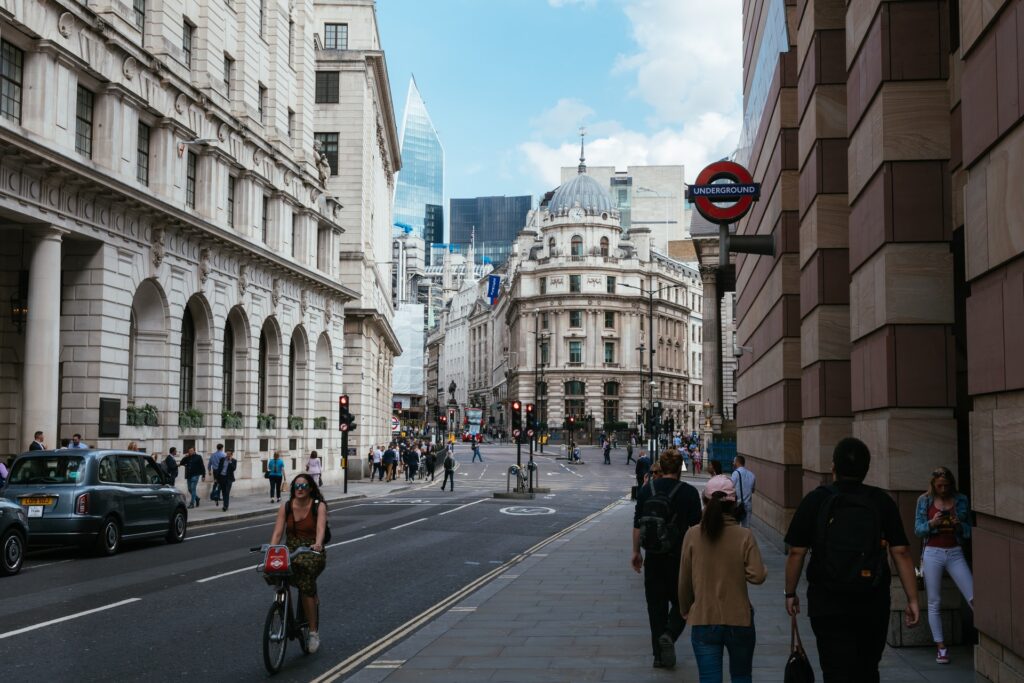 In light of the financial challenges that black people in the UK face, below are five black-owned banks that you could consider joining.
UBA UK
UBA UK is a subsidiary of UBA Plc, the third-biggest commercial bank in Nigeria. The bank was founded as a financial services company in 1995 under the name Afrinvest Securities Ltd. Later, the company was renamed to UBA Capital (Europe) Limited. In 2013, UBA UK became a fully-owned subsidiary of UBA Plc.
The bank focuses on driving change in the African economy by facilitating transactions between Africa and the rest of the world. For instance, UBA UK targets African businesses and institutions that want to expand to Europe. UBA UK's Africa-centric focus means that the bank supports black-owned businesses through access to credit.
UBA gives back to the communities it operates in through the UBA Foundation. For example, the UBA Foundation has implemented environmental and educational programs in Nigeria.
Ghana International Bank
Ghana International Bank is another Africa-centric bank based in London. GHIB took over the operations of London-based Ghana Commercial Bank, an institution established in 1959. The Central Bank of Ghana owns a 51 percent share of GHIB.
According to its website, the bank makes contributions to worthy causes in the UK through the Ghana International Foundation.
FBN Bank (UK)
FBNUK is a subsidiary of First Bank of Nigeria Limited. The founders of FBN established the bank in 1894, making it the first bank in Nigeria.
FBNUK provides cross-border trade and investment services to individuals and businesses carrying out business in and with African economies. This could make FBNUK attractive to Diaspora Africans who want to do business with companies in their home countries.
Union Bank UK Plc
Union Bank UK Plc, a subsidiary of the Union Bank of Nigeria Plc, has been operating in London since 1983. The bank offers banking services to customers conducting business from and in Nigeria and other West African nations.
Furthermore, Union Bank UK ensures that its workforce is diverse, and it supports the local and Nigerian community in the UK. Therefore, Union Bank UK is a perfect example of a black-owned bank.
Guaranty Trust Bank (UK) Limited
Guaranty Trust Bank UK (GT Bank UK) offers banking services to individuals and corporate customers "with business or personal connections in Africa." The bank also serves customers visiting the UK.
GT Bank UK is committed to treating customers fairly. For instance, the bank is keen to provide products and services that meet the needs of customers by taking into consideration, where necessary, their finances, objectives, and lifestyles. This makes GT Bank UK a suitable candidate when considering to bank black in the UK.
How to Bank Black in the UK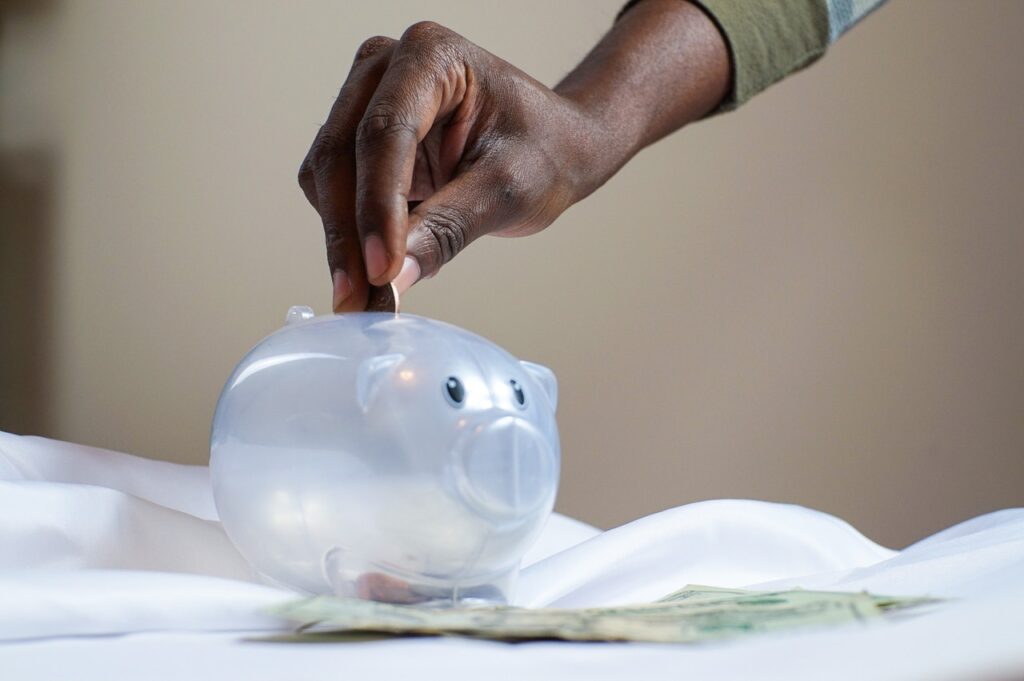 Banking black is easy.
First, conduct thorough research of potential banking providers and look into whether they support the black community or not. Currently, all black-owned banks in the UK are subsidiaries of large African banks. However, you may find banking providers who take a proactive role in supporting black communities across the UK.
If you have found a bank that fulfills your personal #bankblack criteria, learn about its products and services.
Next, open an account, make a deposit, and make use of whatever financial product or service suits your needs.
And that's it. You are now banking black!