Gold stocks are shares in companies involved in the mining and exploration of gold. In this guide, you will learn what you need to look out for when investing in stocks and discover a list of the gold stocks and gold penny stocks you could purchase.
What to Look For When Picking Gold Stocks
When buying stocks, you need to invest in companies that are best-positioned to succeed. Here are the factors to look at when analysing gold stocks:
Commitment to shareholders
Operational and financial growth
A strong management team with a successful track record
Exploration is taking place in high-potential areas
A company that has made a new gold deposit discovery
Before you invest in gold stocks, conduct thorough research. Find out what industry experts are saying about the companies under your radar.
Furthermore, consider watching the companies that interest you for a while to see how their stocks perform.
Top Gold Stocks to Consider for Your Portfolio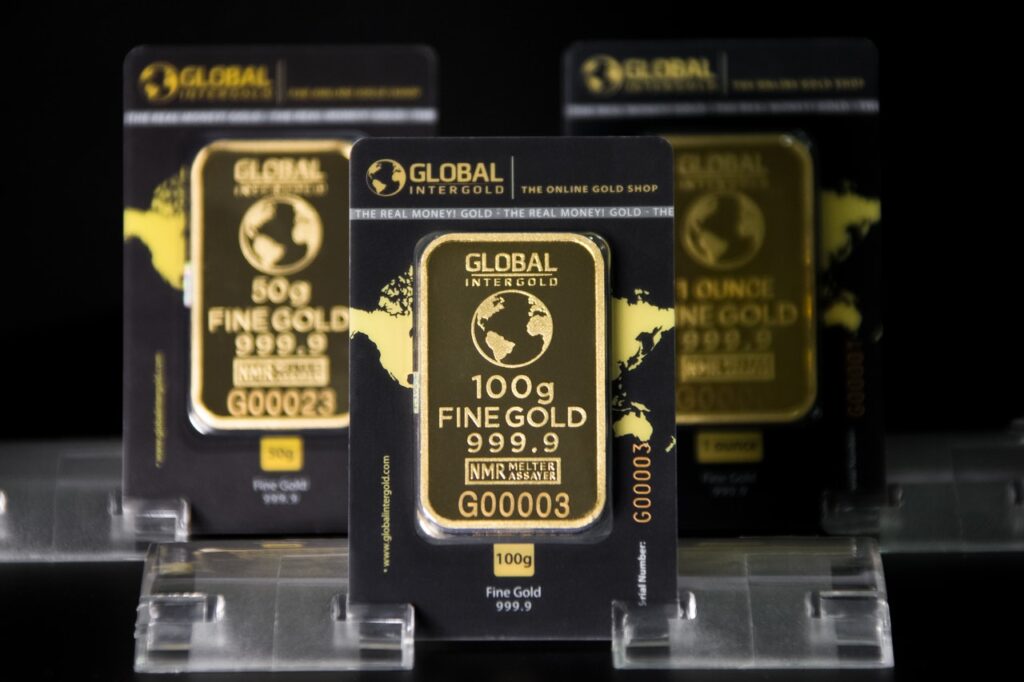 To help you with your investment research, we have listed five leading publicly-listed gold companies that you can invest in.
Barrick Gold
Barrick Gold Corporation (NYSE: GOLD) is a Toronto-based mining company that produces gold and copper. The corporation concentrates on tier-one gold assets that exhibit these characteristics:
A stated life of more than ten years
Annual production of at least 500,000 ounces of gold
Over the mine life, the total cash costs for every ounce are in the lower half of the industry's cost curve
Because it focuses on tier-one gold assets and a low-cost approach, the company predicts that its all-in sustaining costs will drop by $200 an ounce by 2024 from $1,000 an ounce in 2020. Consequently, its profits and stock price could rise even if the gold price declines slightly.
Furthermore, the company has been keen on decreasing its debt over the last few years. As a result, the company could be in a better position to increase its dividend payout. According to its Q2 2020 financial report, Barrick's net debt reduced by about 25 percent, while its quarterly dividend increased two-fold to $0.08 per share.
The Barrick stock trades on the New York and Toronto Stock Exchanges. The current stock price was $27.76, at the time of writing.
Its operations are in Tanzania, Nevada, DRC, Dominican Republic, Chile, Canada, Saudi Arabia, Mali, Cote D'Ivoire, and Argentina.
Greatland Gold
Greatland Gold (LON: GGP) is a London-based company that explores and develops natural resources with a focus on gold.
The company's projects are in targeted areas in Australia, where significant exploration has not taken place in the past.
In its half-yearly report for the six months ended 31 December 2019, Greatland stated that it was well-funded with £4 million in cash. Moreover, the company had an extra £2 million in net funds from warrant conversions.
Greatland believes that it can move its asset portfolio up the value curve because the Paterson project has discovered tier-one gold-copper deposits. Furthermore, the company's projects are in Western Australia and Tasmania. The Fraser Institute Survey of Mining Companies 2019 ranked Western Australia as the most attractive mining jurisdiction in the world.
Recently, Greatland reported that its Havieron project in Western Australia could deliver gold in bulk. The news resulted in a ten percent share price surge.
Greatland shares, priced at £20.20 at the time of writing, trade on the London Stock Exchange.
Franco-Nevada Corporation
Franco-Nevada Corporation (TSX: FNV), a gold streaming and royalty company, is headquartered in Toronto. A royalty and streaming company finances the exploration and production projects of mining companies that are cash-strapped. In return, the financier receives a percentage of the revenue and production, known as royalties and streams, respectively.
The company focuses on gold, silver, platinum group metals (PGMs), other mining assets, and energy. However, gold generates the largest revenue share for the company, $136.6 million in the second quarter of 2020 against $195.4 million in total revenue. Its assets are in North America, South America, Southeast Europe, Africa, and Australia.
Since Franco-Nevada is a royalty and streaming company, it does not have to deal with the overruns of operating costs and capital, which have proved a challenge to many mining companies. The company also claims that it is debt-free, a situation that is uncommon in the mining industry.
Also, the company offers the same benefits as mining companies because it leverages the price of gold, the upsides of exploration and expansion, and dividend yield. As a result, the company has outperformed gold and the mining sector over the years.
The company's shares trade on the Toronto Stock Exchange and New York Stock Exchange and were worth C$185.78 at the time of writing.
Best Gold Penny Stocks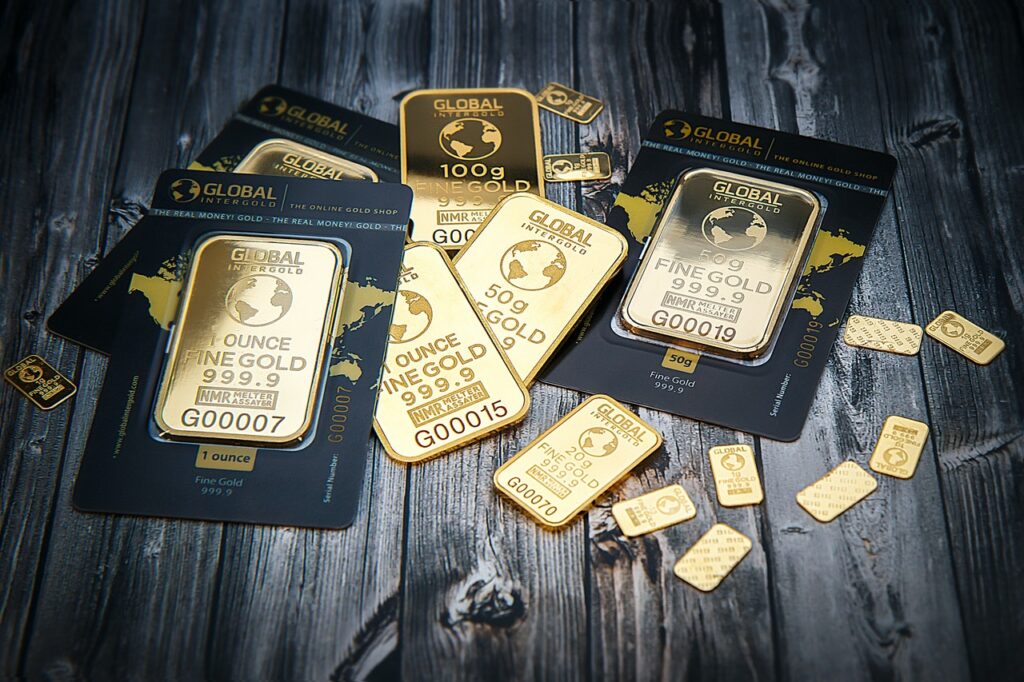 Gold penny stocks are shares that typically cost less than $5. Below, you will find two popular gold penny stocks you could invest in.
Freeman Gold Corp
Freeman Gold Corp (CSE: FMAN) is an exploration company headquartered in Vancouver. The company explores and develops minerals like gold, silver, and copper.
Freeman Gold carries out its project in Lemhi County, Idaho. The 2019 Fraser Institute Mining Survey ranked Idaho eighth and third most attractive mining locations in the world and North America, respectively. Moreover, the project site boasts more than 7,500 acres of unexplored land. There is also a chance of finding high-grade feeder zones on the site.
Recently, gold producer Yamana Gold Inc. became a strategic shareholder in Freeman Gold through a deal that could mean good news to investors. The partnership gives Freeman Gold a back-in right that will enable it to reduce its financial risks for the Lemhi mine. Yamana owns a five percent equity stake in Freeman Gold.
The company's shares trade on Germany's 3WU and the Canadian Securities Exchange. The share price was C$0.52 at the time of writing.
Galiano Gold
Galiano Gold (NYSE: GAU) is a precious metals producer with its headquarters in Vancouver. The company deals with the exploration, operation, and development of minerals.
Galiano's operations are in Ghana at the Asanko Gold Mine. The mine is a joint venture with Gold Fields. The two companies have a 45 percent economic interest in the mine, while the Ghanaian government holds a ten percent share.
Compared to the second quarter of 2019, the total cost of sales in Q2/2020 rose by $0.7 million. Additionally, the company reported a free cash flow of $22.6 million in the second quarter of 2020 compared to $2.6 million in Q2/2019. On the other hand, the company's net income after tax increased from $6.1 million in the second quarter of 2019 to $14.7 million in Q2/2020.
Galiano's shares trade on the Toronto Stock Exchange and New York Stock Exchange and were priced at C$1.70 at the time of writing.
Before investing in any type of shares, conduct your research about the latest developments at the companies you would like to invest in. Also, it is prudent to consult with a financial advisor before making any investment decisions.